AIRPORT SOLUTIONS
BAGGAGE HANDLING SYSTEMS & PASSENGER BOARDING BRIDGES
ARG¹ has been providing innovative lifting solutions since 2010. Today we offer different lifting solutions to our customers and dealers all over Ghana and West Africa.
We provide airports with fast and ergonomic baggage handling solutions that help reduce work-related injuries and wear-and-tear complications that are common when lifting manually. ARG1, can improve your baggage handling and help create a sustainable work environment. We increase the speed of baggage handling and optimize transit time, which also improves customer satisfaction.
WE OFFER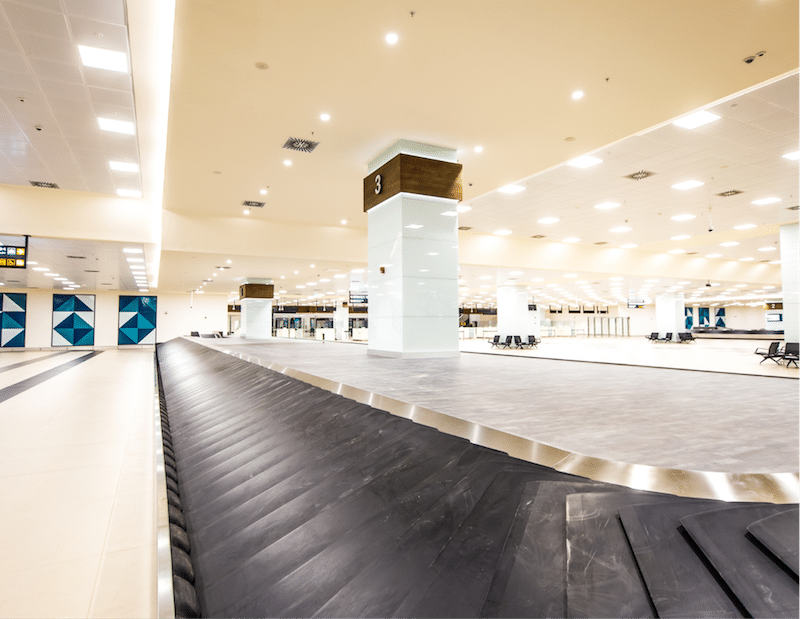 ARG¹ works with airport operators in West Africa to make get- ting on and off planes a stress-free experience. We supply and install purpose-made thyssenkrupp passenger boarding bridges that enhance boarding efficiency, convenience and security. The product portfolio includes solutions for virtually all aircraft types, ranging from the largest commercial jets to propeller and regional aircraft.
WE DELIVER
Stress Free traveling Experience
Purpose-made thyssenkrupp passenger boarding bridges
Efficiency
Convenience
Security