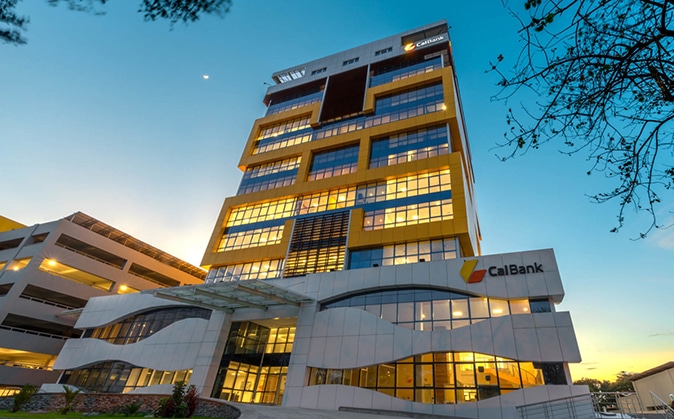 CAL BANK – Corporate Headquarters
CalBank is a commercial bank licensed by the Bank of Ghana.
The headquarters and its main branch are located in the central district of Accra.
Type: 8 units passenger elevators
Status: Completed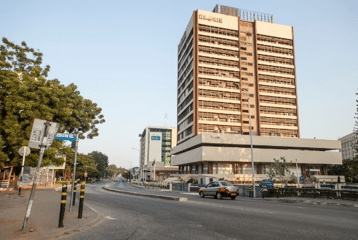 CEDI HOUSE
Cedi House is a 14-story building in Accra, Ghana that houses the Bank of Ghana and the Ghana Stock Exchange.
Type: 6 ultra-modern thyssenkrupp elevators.
Status: Ongoing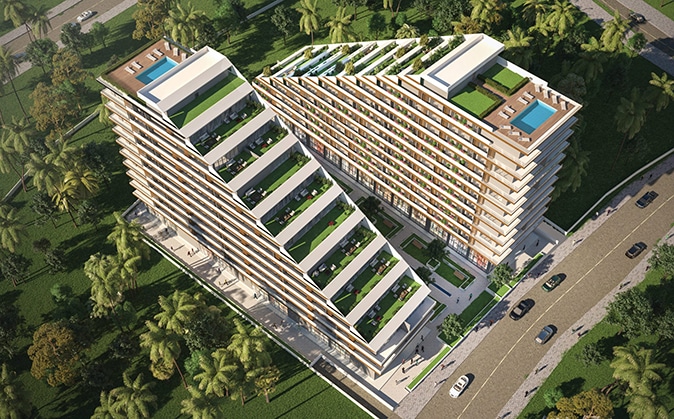 THE SIGNATURE
Signature GH is a stunning collection of luxury apartments set on twin towers with the expanded amenities for shared experiences to build social connections.
Type: 7 units – thyssenkrupp elevators
Status: Ongoing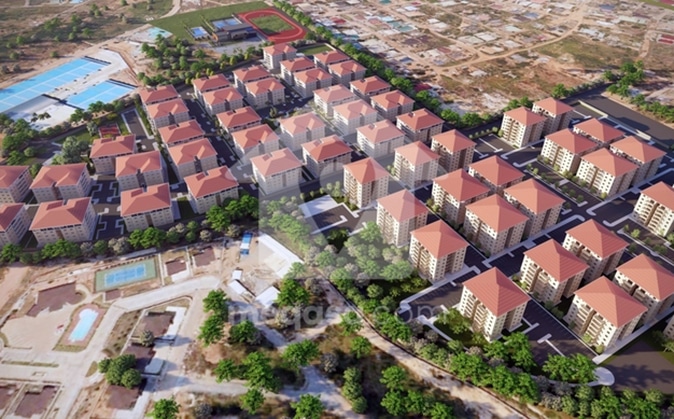 WEST HILLS RIDGE HOUSING COMPANY
West Hills Ridge Housing is a luxury residential development located in the heart of West Accra, Ghana.
Type: 33 units thyssenkrupp elevator
Status: Ongoing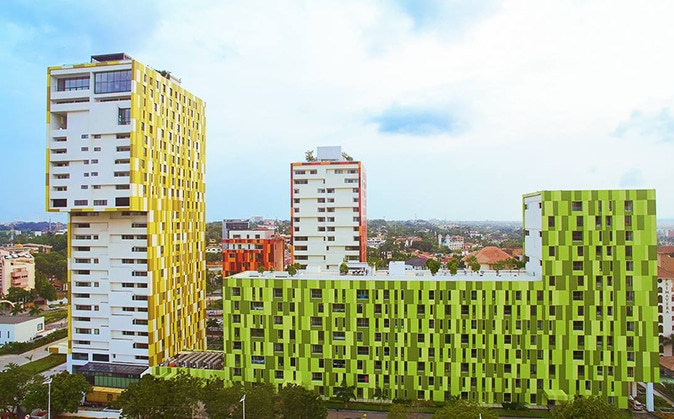 VILLAGIO VISTA – Aqua, Alto, Azure
The Villagio Vistas is a residential development in Accra, Ghana, consisting of 3 towers – the Azure tower, Aqua, and Alto towers. Each of the towers is distinguished by a boldly patterned facade inspired by traditional Ghanaian Kente fabrics and cantilevered upper floors.
Type: The Aqua; 4 units thyssenkrupp elevators (9 and 15 floors)
The Alto; 4 units thyssenkrupp elevators (Fastest elevator going 28 floors at 2.5m/s
The Azure; 4 units thyssenkrupp elevators (Elevator going 20 floors at 2.0m/s
Status: Completed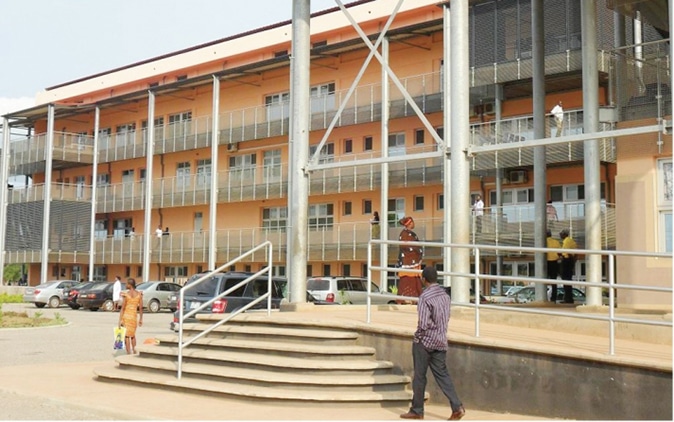 TAMALE TEACHING HOSPITAL
The Tamale Teaching Hospital is a Teaching hospital in Tamale in the Northern region of Ghana. It serves as a referral hospital for the three northern regions of Ghana.
Type: 3 units thyssenkrupp elevators
Status: Completed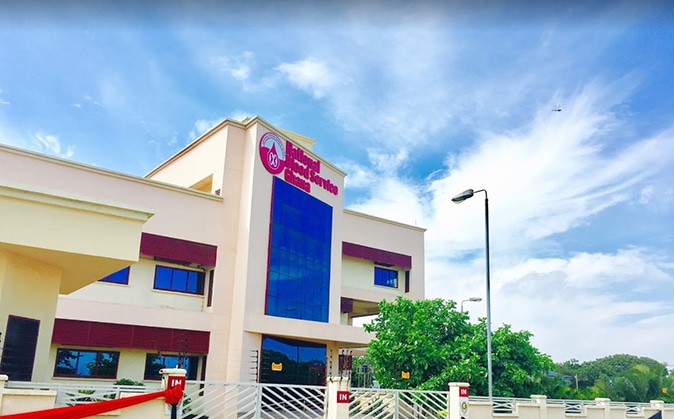 KORLE BU – NATIONAL BLOOD SERVICE
The National Blood Service, Ghana is an agency under the Ghana Ministry of Health. The mandate of the National Blood Service, Ghana is to ensure an effective and coordinated national approach to the provision of blood and blood products.
Type: 2 units – Passenger elevators
Status: Completed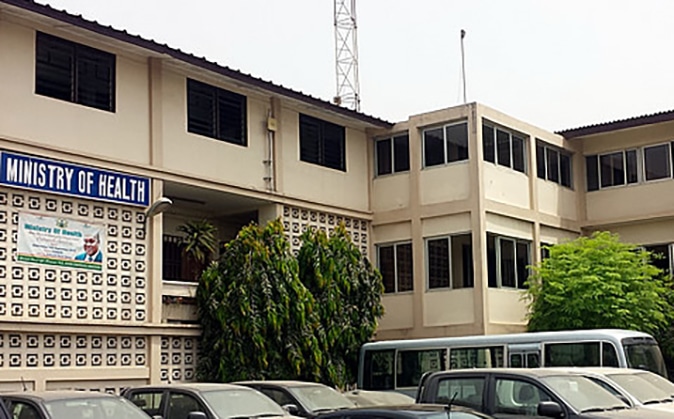 MINISTRY OF HEALTH – MOH
The Ministry of Health (MoH) is the government ministry of Ghana that is responsible for the health of Ghana. It is involved in providing public health services, managing Ghana's healthcare industry, and building Ghana's hospitals and medical education system.
Type: 3 units
Status: Completed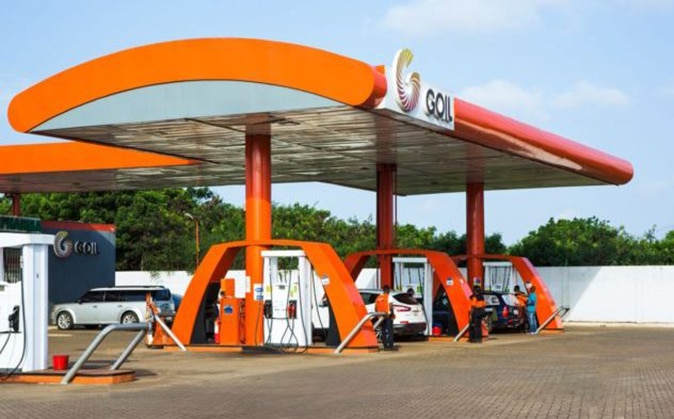 GOIL – GHANA OIL
Ghana Oil Company, known as GOIL, is a state-owned Ghanaian oil and gas marketing company, formed on 14 June 1960. Currently, it holds the place of Ghana's top oil marketing company and is the only indigenous-owned petroleum marketing company in Ghana.
Type: 3 units thyssenkrupp elevators
Status: Ongoing